We are gonna take a quick break from posting Halloween DIY Crafts so we can show you a great clothespin craft we found on Organize and Decorate Everything's blog! We think these are adorable and so easy to do.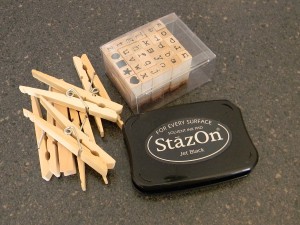 Those plastic clips don't always work on all types of bags, but clothespins do and they're cheaper. I used these stamps to spell out the words I needed.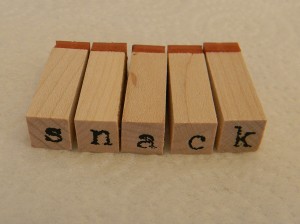 I made 6 different clips to start with but might add more later, as needed.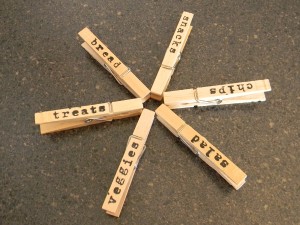 I used 2 of them immediately.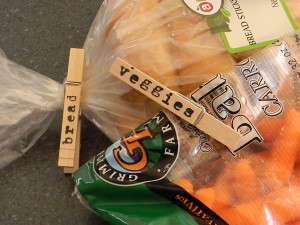 And the others are hung from a shelf in the pantry until needed.