Lebenslus Tiger's blog is a fun DIY site for a litany of crafts! We love t-shirt crafts and this one is definitely one we'll be doing. Don't fret if you were hoping for another ornament tutorial today - we'll be doing two blogs today (the next one being an ornament tutorial)! Check out their blog for more fun DIY if you need even more!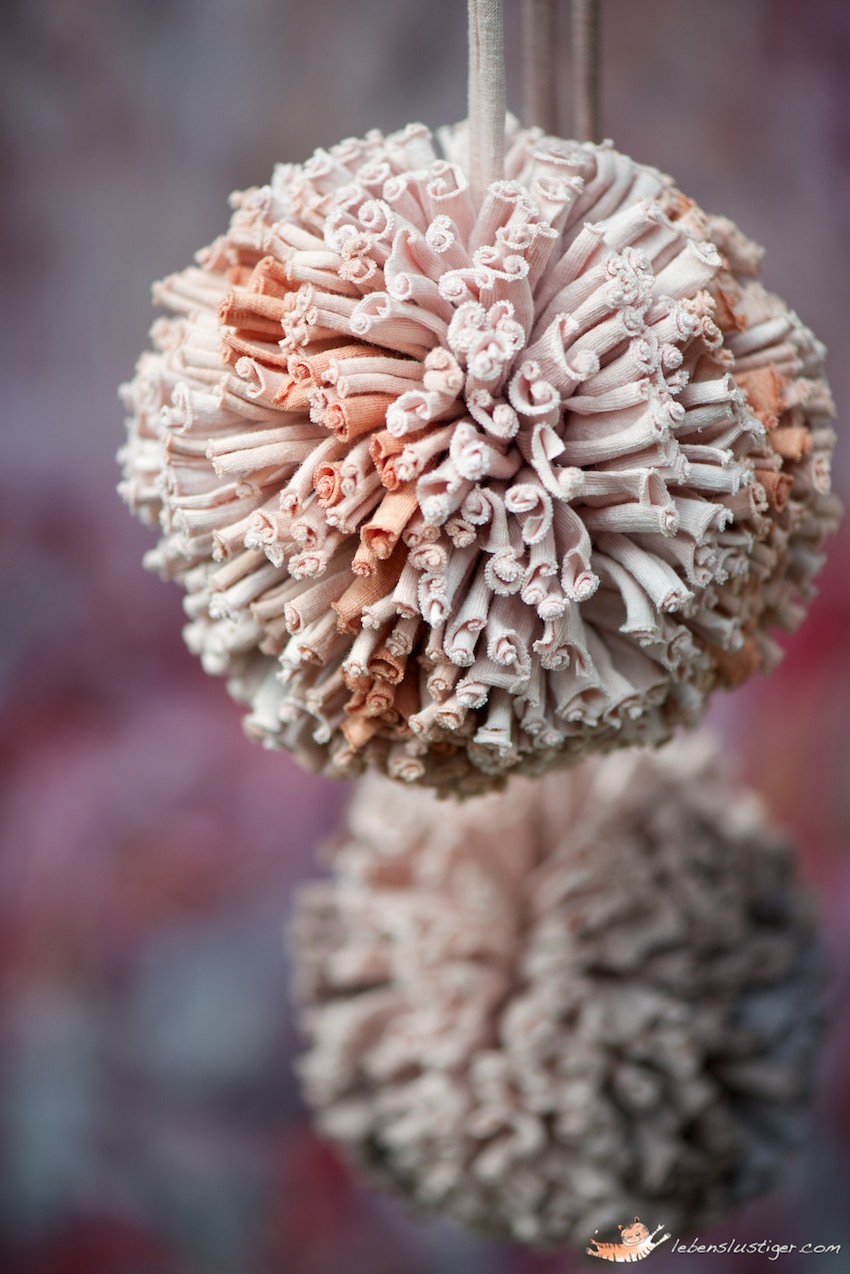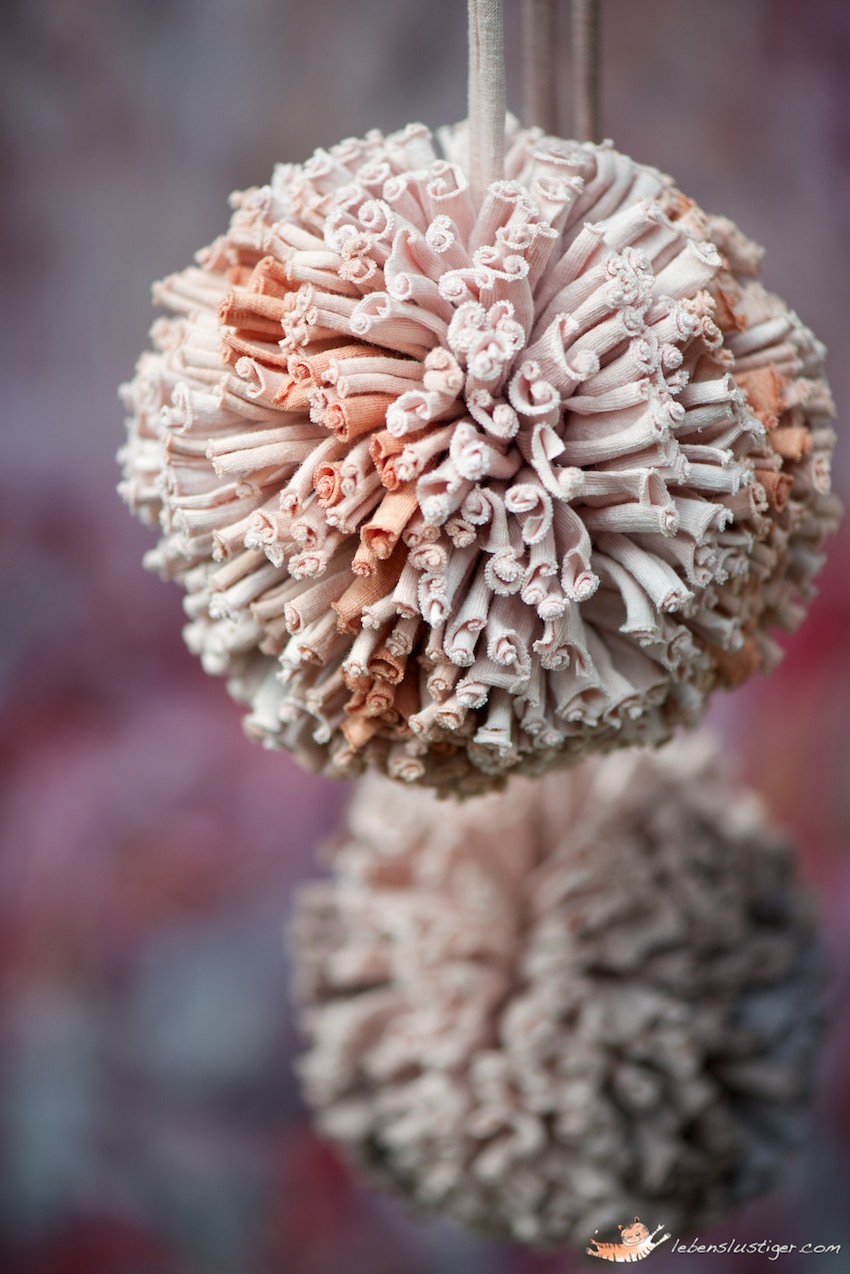 Don't they look like hundreds of little rosebuds bound together?
I did them traditionally with two cut out cardboard discs and gave them a little haircut afterwards...